Has this ever happened to you?
by Bootleg Dave
(Colorado Springs, Co)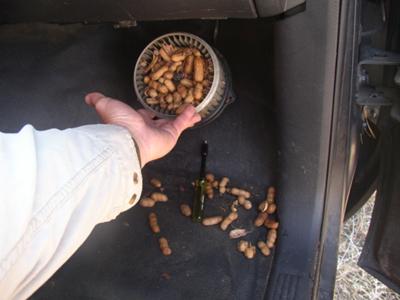 Blower Motor
I spilled a large amount of peanuts (Cajun at that!) the other day, and didn't quite get them all up - No big deal right? The critters will get them. But look were they put them!


LOL!!
Dave

Join in and write your own page! It's easy to do. How? Simply click here to return to Peanut Boiling Secrets.